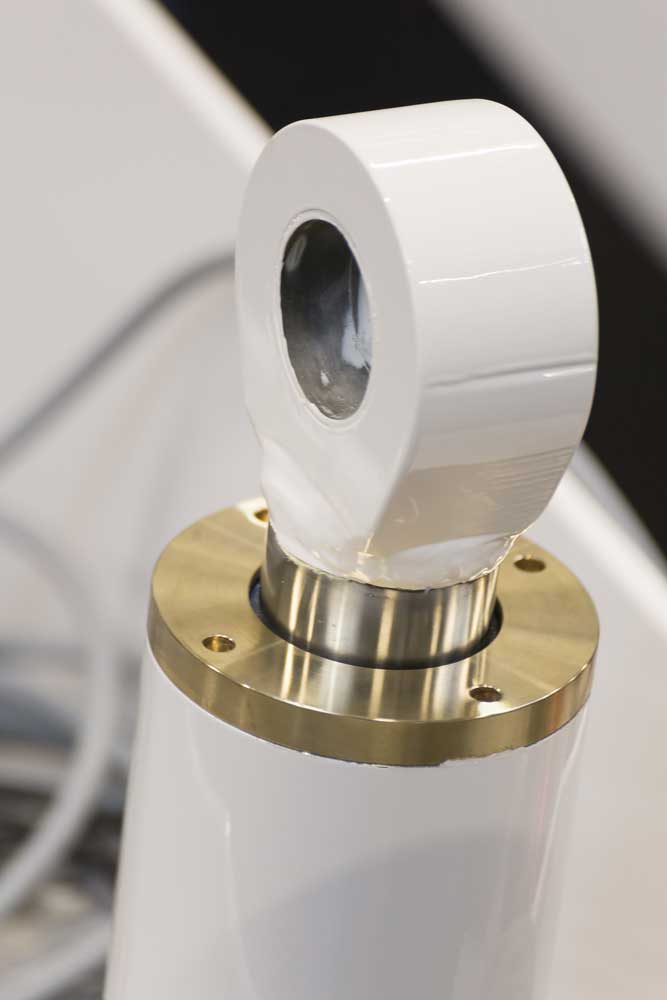 Hydraulic cylinders have been part of the Hydromar production program for more than 50 years. Hydromar delivers all kinds of hydraulic cylinders, sometimes completely standard, sometimes fully customized to the requirements of the yacht. Where we used to produce cylinders for the rigging of sailing superyachts, we now supply cylinders for the opening and locking of all kinds of hull doors and other hydraulic applications. Most are delivered for motor yachts with hull side garage doors, locking of side boarding ladders and gangway hatches.
In summary, Hydromar engineers and produces:
– Opening cylinders for hatches and doors
– Locking cylinders
– Halyard tensioners
– Stay tensioners
– Boomvangs
If our extensive standard range does not cover your needs, or if you require a personal touch, Hydromar can help you with all your custom cylinder requirements for marine environments.
Please let us know if you need any information about hydraulic cylinders. Our engineers will be pleased to answer all your questions.
sales@hydromar.nl
t. +31 (0)88 45 70 430