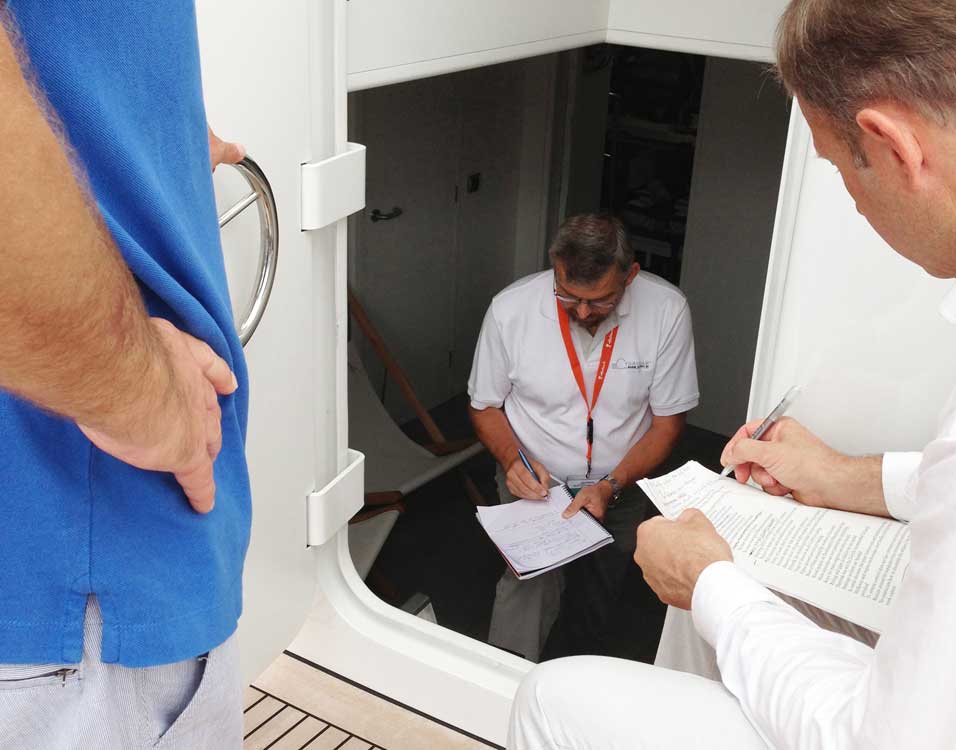 Hydromar always insists on the highest quality for its own products as well as those from our suppliers. This is why our service department works with a small selection of reliable partners who guarantee top quality spare parts and service work. Although Hydromar mainly concentrates on service and support for its own equipment, we can also service other brands should you so require.
Regular maintenance is crucial. To guarantee the Dutch quality standards our customers have come to expect, Hydromar uses only premium parts from brand-name subcontractors, with installation and maintenance strictly coordinated by our aftersales team. Furthermore, our highly trained technicians stand ready to travel to the location of a yacht at a moment's notice to get things up and running again.
Hydromar remains at our customers' disposal long after the delivery or installation of its products and services. It is our aim to work closely with our customers to achieve outstanding results. Speed and efficiency are keywords for our service team.
After a job is completed, we ask for your feedback to help us continue to improve our products and services in the future.
You can reach our aftersales team directly by sending an e-mail to aftersales@hydromar.nl or calling +31 58 76 76 200.